Poporkester från 1980 talet och framåt

VÄSTERÅS
1980 talet och vidare
MEDLEMMAR (Västerås)
Anders Altzarfeldt (hammond, keyboard) Hans Alehag (gitarr) Lars Alehag (trummor)
Janne "Janis" Wahlberg (bas) Johnny "B Good" Fresch (sång)
2010-10-11
Detta var egentiligen Hasse Alehags band som han hade i Texas. När han kom över och
skulle på en turne´så kompade vi honom. Men alla är ju Västeråsare förutom Johnny.
m.v.h.
Anders Altzarfeldt
2011-02-15
I huvudsak bestod bandet i många år av:
Johnny B Good (sång), Hans Alehag (gitarr och kapellmästare) och Rolando "Woe" Guarjardo (munspel)
Senare uppsättning:
Hans Alehag (gitarr och orgel), Chris Youlden (sång)(fd. Savoy Brown), Jan "Janis" Wahlberg (bas) och Richy Puga (trummor)
samt Wylie Cousins (piano) (Inlånad från Bromton´s Cocktail) i USA eller Steve King (piano) (fd. Adam Ant)
Live i England Alan Whetton (sax) (inlånad från Howard Jones och Cliff Richard) Live in England.
Det här gänget, minus Steve King och Alan Whetton, spelade in den nu legendariska outgivna CDn "Springtime in Texas" där även
saxofonisten Jon Smith (fd. Edgar Winter´s White Trash) och sångerskan Gwen Newsome ingick.
m.v.h.
Hasse Alehag
2011.02.16.
En liten lista över några band jag startat och/eller varit med om att starta:
J McKenna Band (Västerås) Sheriff Roy & The Marshals (Västerås)
EMS (Västerås) City Mission Possible Band (Västerås)
Bluesprint (USA) Blazt (USA)
Spelat med/spelat in med och/eller turneerat med:
Reggaelized (Västerås) Skyfall (Sverige) Savoy Brown (England numera USA) Chris Youlden (England)
Jon Smith (USA) Midnight Express (USA) Shaver/Billy Joe Shaver (USA) The Yardbirds (England)
Steve Gibbons Band (England) Kathy & The Kilowatts (USA) James Brandon Band (USA) Bluesscreen (Sverige)
Snakeboy Johnson Band (USA) Bryan Lee & Jump Street (USA) Swingtime Big Band (USA)
The Zydeco Houndz (USA) Jim Ivy & The Evergreens (USA) Sue Sergel (Sverige) Larissa (USA)
samt:
Jive Alive (England) DeepRainSnake (Västerås) Monaco Blues Band (Västerås)
The Blues Experience/Stiffbone (Västerås) Mint Condition/Semi Basement (Västerås)
Vinylbandet (Sverige) Stewen & Eastside (Sverige) Mike Turner Band (Västerås) Rogefeldt-Ringström Band (Västerås)
Rod Garfield Blues Band (England) Bob Pearce (England) O.C. Big Band (USA)
och faktiskt:
Monica Törnell (Sverige) Thomas Arnesen (Sverige) Clas Yngström (Sverige)
Barrimore Barlow (f.d. Jethro Tull) (England) Les Calvert (f.d. Mungo Jerry) (England)
John Cuffley (Climax Blues Band) (England) Dave Lennox (Bloodwyn Pig) (England)
Alex Dmochovski (Aynsley Dunbar Retaliation) (England) Willie Nelson (USA) Tommy Blom (Tages) (Sverige)
Lennart Grahn (Shanes) (Sverige) Uncle John Turner (USA) Tony McPhee (Groundhogs)(England) ...har säkert glömt flera...
mvh
Hasse Alehag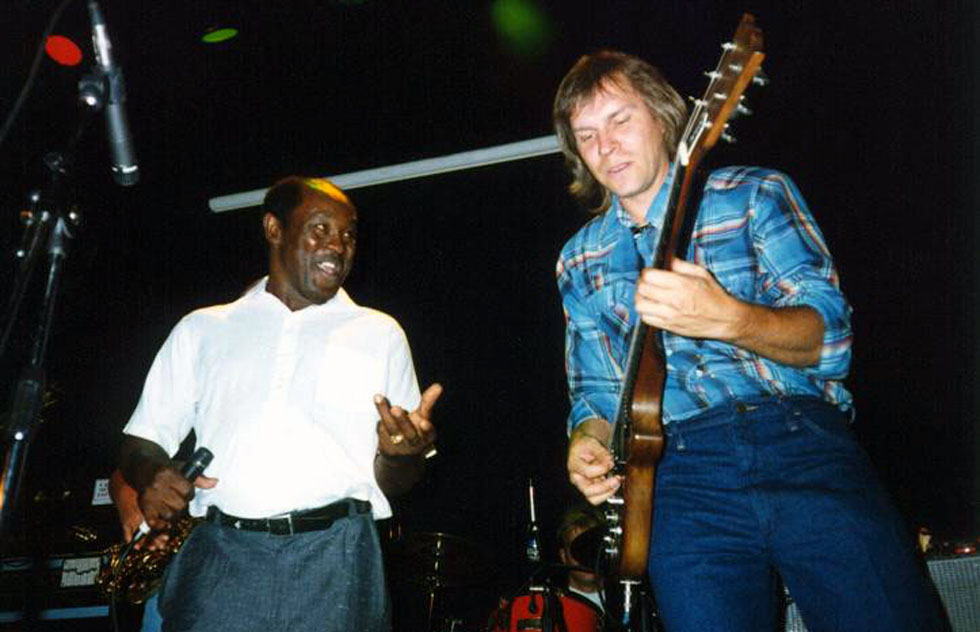 Johnny B Goode och Hans Alehag. Bryggargården Västerås
1989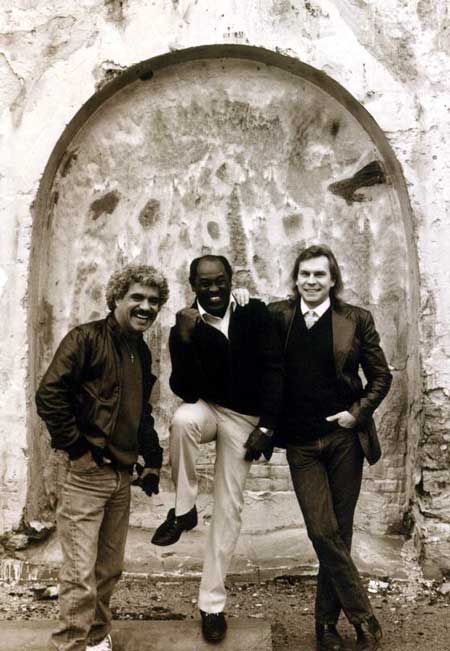 Bidragit med underlag och godkännande av publicering:
Hans Alehag, Anders Altzarfeldt,
LÄNKAR:


STARTSIDAN
www.kvicksound.se